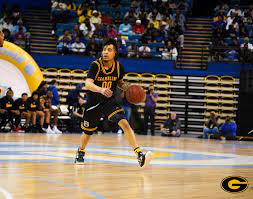 Grandmaster's Million Dollar March continues with 10 college basketball winning sides and totals led by Wise Guy side, plus three NBA. Wise Guy plays from Joe Duffy are the single strongest bet in gambling. It's all at OffshoreInsiders.com
Free pick:
ALABAMA STATE +11.5 Grambling State at MYBookie  
Hell yes I am betting on a team off five straight losses, all by at least five points to a team that has won eight straight and covered 7-of-8. Why do squares like retired tout Oscar Dooley clutch their pearls when the line goes down because sharps are betting Alabama State? Because squares know nothing about how regression towards the mean works in betting.
Many such angles say that Alabama State is undervalued here. Big struggling dogs in revenge of a blowout loss are 195-125. Others will similar theories and higher sample size also apply. Pro gamblers pounced on the world opener at 13.5 taking some value away, but it is still good enough as a free bet, though not as strong as our premium portfolio.