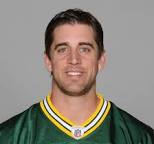 Just like we saw with Brett Favre; it's sounding more and more like Aaron Rodgers' tenure in Green Bay will come to a close during the twilight of his career.
All eyes are on the Raiders as they remain favorites to wrangle Rodgers in a trade should he leave the Packers, but the Jets are a close second, according to the odds.
SportsBetting has updated next team odds for Rodgers, Derek Carr, Lamar Jackson, Saquon Barkley and Daniel Jones, with the latter three entering the "franchise tag" period today. 
There are also fresh odds for who will be the Raiders starting quarterback in Week 1 of next season.
Aaron Rodgers Next Team
Raiders -200
Jets +140
Titans +1000
49ers +1600
Patriots +2000
Buccaneers +2500
Colts +2500
Panthers +2500
Commanders +3300
Falcons +5000
Giants +5000
Saints +5000
Texans +5000
Raiders Starting QB in Week 1
Aaron Rodgers -200
Jarrett Stidham +400
Lamar Jackson +450
Jimmy Garoppolo +600
Anthony Richardson +2000
Baker Mayfield +2500
Bryce Young +2500
Will Levis +2500
CJ Stroud +3300
Matt Ryan +6600
Tom Brady +10000
Derek Carr Next Team
New York Jets -300
Carolina Panthers +225
New Orleans Saints +250
Tampa Bay Buccaneers +900
Atlanta Falcons +1800
Green Bay Packers +1800
Washington Commanders +2500
Indianapolis Colts +3300
Tennessee Titans +3300
Houston Texans +5000
Lamar Jackson Next Team
Falcons +300
Jets +350
Raiders +450
Bucs +500
Patriots +750
Panthers +900
49ers +1200
Commanders +1200
Dolphins +1200
Saints +1200
Titans +1200
Packers +2000
Texans +3300
Saquon Barkley Next Team
Chicago Bears +400
Buffalo Bills +500
Denver Broncos +550
Kansas City Chiefs +600
Baltimore Ravens +700
New England Patriots +700
Dallas Cowboys +850
Carolina Panthers +900
New York Jets +1000
New Orleans Saints +1200
Seattle Seahawks +1400
Arizona Cardinals +1800
Daniel Jones Next Team
Colts +300
Raiders +400
Panthers +450
Jets +500
Patriots +600
Falcons +700
Bucs +900
Ravens +1000
Titans +1000
Packers +1200
Saints +1200
Best sports betting picks OffshoreInsiders.com