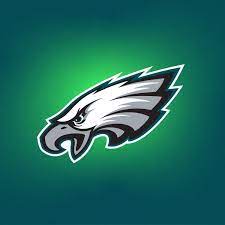 We still have one more game to play in Week 1, but "overreaction week" is already in overdrive.
The oddsmakers have to account for those knee-jerk reactions from the bettors, as well as key injuries (Dak Prescott), and therefore have made some major changes to the NFL odds board.
Below you will find the latest Super Bowl, conference, division, MVP, OROY, DROY, Comeback POY and Coach of the Year odds.
Notable movements in below odds from last Monday to today from SportsBetting
– Eagles Super Bowl: 20-1 to 14-1
– Eagles division: +130 to -180
– Cowboys Super Bowl: 22-1 to 50-1
– Cowboys division: +145 to +550
– Bengals Super Bowl: 16-1 to 28-1
– Bengals division: +170 to +300
– Patrick Mahomes MVP: 9-1 to 5-1
– Jahan Dotson OROY: 22-1 to 5-1 (new favorite)
– Travon Walker DROY: 12-1 to 5-1 (new favorite)
– Saquon Barkley Comeback POY: 12-1 to 4-1 (new favorite)
[table id=2 /]
AFC East
Buffalo Bills -350
Miami Dolphins +400
New England Patriots +850
New York Jets +5000
AFC North
Baltimore Ravens +110
Cincinnati Bengals +300
Cleveland Browns +350
Pittsburgh Steelers +550
AFC South
Indianapolis Colts -145
Tennessee Titans +225
Jacksonville Jaguars +650
Houston Texans +1400
AFC West
Kansas City Chiefs +150
Los Angeles Chargers +190
Denver Broncos +300
Las Vegas Raiders +800
NFC East
Philadelphia Eagles -180
Dallas Cowboys +550
New York Giants +550
Washington Commanders +550
NFC North
Green Bay Packers +115
Minnesota Vikings +120
Detroit Lions +950
Chicago Bears +1000
NFC South
Tampa Bay Buccaneers -275
New Orleans Saints +250
Carolina Panthers +1400
Atlanta Falcons +5000
NFC West
Los Angeles Rams +120
San Francisco 49ers +150
Arizona Cardinals +450
Seattle Seahawks +1400
Super Bowl
Buffalo Bills +500
Tampa Bay Buccaneers +750
Kansas City Chiefs +800
Los Angeles Chargers +1100
Philadelphia Eagles +1400
Baltimore Ravens +1600
Green Bay Packers +1600
Los Angeles Rams +1600
Denver Broncos +2000
San Francisco 49ers +2000
Minnesota Vikings +2200
Indianapolis Colts +2500
Cincinnati Bengals +2800
Miami Dolphins +2800
New Orleans Saints +2800
Cleveland Browns +4000
Las Vegas Raiders +4500
Arizona Cardinals +5000
Dallas Cowboys +5000
Tennessee Titans +5500
New England Patriots +6600
Pittsburgh Steelers +6600
Washington Commanders +6600
Chicago Bears +10000
New York Giants +10000
Carolina Panthers +15000
Detroit Lions +15000
Jacksonville Jaguars +15000
Houston Texans +20000
Seattle Seahawks +20000
Atlanta Falcons +30000
New York Jets +30000
AFC
Buffalo Bills +300
Kansas City Chiefs +450
Los Angeles Chargers +650
Baltimore Ravens +1000
Denver Broncos +1000
Cincinnati Bengals +1400
Indianapolis Colts +1400
Miami Dolphins +1400
Cleveland Browns +2000
Las Vegas Raiders +2200
Tennessee Titans +2800
New England Patriots +3300
Pittsburgh Steelers +3300
Jacksonville Jaguars +8000
Houston Texans +12500
New York Jets +12500
NFC
Tampa Bay Buccaneers +300
Philadelphia Eagles +525
Green Bay Packers +650
Los Angeles Rams +650
Minnesota Vikings +900
San Francisco 49ers +900
New Orleans Saints +1400
Arizona Cardinals +2200
Dallas Cowboys +2500
Washington Commanders +2800
New York Giants +4000
Chicago Bears +5000
Carolina Panthers +6600
Detroit Lions +7500
Seattle Seahawks +8000
Atlanta Falcons +12500
MVP
Josh Allen +450
Patrick Mahomes +500
Justin Herbert +800
Tom Brady +900
Jalen Hurts +1400
Lamar Jackson +1400
Kirk Cousins +1600
Russell Wilson +1600
Aaron Rodgers +2000
Joe Burrow +2000
Derek Carr +2200
Matthew Stafford +3300
Trey Lance +3300
Jameis Winston +4000
Tua Tagovailoa +4000
Jonathan Taylor +5000
Kyler Murray +5000
Carson Wentz +6600
Justin Jefferson +6600
Mac Jones +6600
Matt Ryan +6600
Daniel Jones +7500
Derrick Henry +7500
Justin Fields +7500
Mitch Trubisky +7500
Trevor Lawrence +7500
Baker Mayfield +10000
Cooper Kupp +10000
Davante Adams +10000
Ja'Marr Chase +12500
Christian McCaffrey +15000
Deebo Samuel +15000
Jared Goff +15000
Jimmy Garoppolo +15000
Ryan Tannehill +15000
Alvin Kamara +20000
Nick Chubb +25000
Dalvin Cook +30000
OROY
Jahan Dotson +500
Drake London +900
George Pickens +900
Dameon Pierce +1000
Chris Olave +1200
Isaiah Pacheco +1200
Skyy Moore +1200
Kenny Pickett +1400
Romeo Doubs +1400
Treylon Burks +1400
Christian Watson +1600
Breece Hall +2000
Garrett Wilson +2000
Kyle Phillips +2500
Desmond Ridder +3300
James Cook +3300
Rachaad White +3300
Malik Willis +4000
Sam Howell +10000
DROY
Travon Walker +500
Aidan Hutchinson +550
Kayvon Thibodeaux +900
Ahmad Gardner +1400
Derek Stingley Jr +1400
Jordan Davis +1400
Kyle Hamilton +1400
George Karlaftis +1600
Jermaine Johnson II +1600
Devin Lloyd +2000
Nakobe Dean +2000
Quay Walker +2000
Kaiir Elam +2500
Trent McDuffie +2500
Jaquan Brisker +2800
Sam Williams +3300
Andrew Booth Jr +4000
Daxton Hill +4000
Kyler Gordon +4000
Lewis Cine +4000
Arnold Ebiketie +5000
Drake Jackson +5000
Roger McCreary +5000
Boye Mafe +5500
Malcolm Rodriguez +6000
Devonte Wyatt +6600
Jalen Pitre +6600
Leo Chenal +6600
Brian Asamoah +7500
Christian Harris +7500
Comeback POY
Saquon Barkley +400
Jameis Winston +600
Derrick Henry +650
Christian McCaffrey +900
Lamar Jackson +900
Khalil Mack +1000
Michael Thomas +1200
Mitch Trubisky +1400
Julio Jones +1600
JuJu Smith-Schuster +1800
Marcus Mariota +2500
Allen Robinson III +3300
Chris Godwin +3300
Daniel Jones +3300
JK Dobbins +3300
Travis Etienne +3300
Chase Young +5000
Danielle Hunter +5000
Robert Woods +5000
Cam Akers +6600
Drew Lock +6600
DeAndre Hopkins +7500
Marcus Peters +7500
Raheem Mostert +7500
Will Fuller V +7500
Coach of the Year
Brian Daboll +700
Kevin O'Connell +700
Brandon Staley +800
Mike McDaniel +800
Nick Sirianni +1200
Sean McDermott +1400
Mike Tomlin +1600
Nathaniel Hackett +1600
Dan Campbell +1800
Doug Pederson +2200
Kevin Stefanski +2200
Matt Eberflus +2200
Dennis Allen +2500
Frank Reich +2500
Lovie Smith +2500
Ron Rivera +2500
John Harbaugh +2800
Josh McDaniels +3300
Kyle Shanahan +3300
Andy Reid +4000
Matt Lafleur +4000
Todd Bowles +4000
Zac Taylor +4000
Arthur Smith +5000
Mike Vrabel +5000
Pete Carroll +5000
Robert Saleh +5000
Kliff Kingsbury +6600
Matt Rhule +6600
Mike McCarthy +6600
Sean McVay +6600
Bill Belichick +10000