Pretty good chance picks are done for the day! The quality of the slate always determines the number of picks. Yeah, we've had 12 in a day. Friday, two Wise Guys, an underdog screams out as does a runline where we get juice, plus a Major in MLB. Wise Guy is a Juicy Lucy. Previously referred as a Dandy Dog, a Juicy Lucy is either a moneyline underdog or runline favorite in which we get at least +140 juice. We changed the name to reflect it includes runline chalk.
Thanks to 2-1 on Wise Guys, we squeezed out winning day 7-of-8, with six being easily winning portfolios. I am 30-21 with eight winners of 130 or more. I am 7-2 with Wise guys, with four winners of 130 or more. Get the picks now
Free pick
HOUSTON (MCCULLERS -170) LA Angels (Andriese) at Bovada
I hate chalk, but it's always facts over agenda. Very large favorites since 2015 under specific circumstances that apply today are 1611-644 for +326.12 units and a 7 ROI. Hot road teams are 263-148 for 72.89 units and a 12.8 ROI since 2017. We found that in the post-steroid era, team streaks are more stable.
MLB notes:
Brewers-Cards joins Phillies-Jays and Nats-Marlins as Covid cancellations
Yankees closer Aroldis Chapman is eligible to return after Covid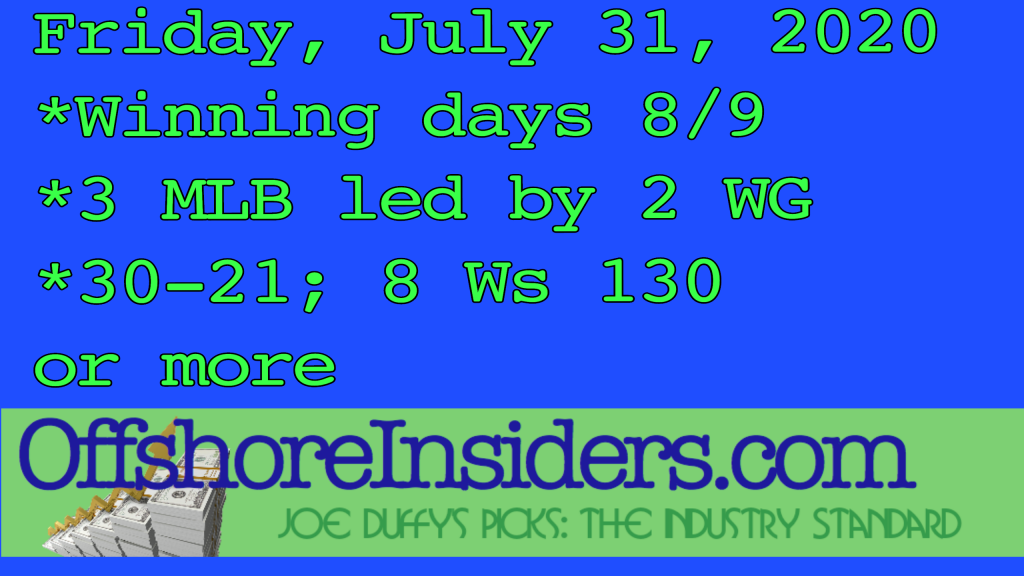 NBA
Damian Lillard will return for Blazers

28.9 points per game, 7.8 assists despite being slowed by injury before break

89 percent of money on Orlando Magic, 88 on Dallas
87 percent of cash on Sacramento OVER, 86 percent on Boston OVER