OffshoreInsiders.com handicapper and CEO Joe Duffy has substantial tangible reason to assert 2016 will be the best baseball betting season ever for sharp players: a massive influx of statistically significant systems.
Joe Duffy's Picks, anchor of OffshoreInsiders.com has more than doubled its cache of winning MLB systems that are at least 150 units on the plus side measured by total net units won, based one unit per bet.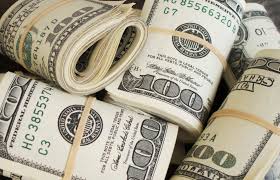 "Joe Duffy's Picks invested a substantial amount of time and money in trading and cultivating new computer systems and angles," bragged Grandmaster Sports Handicapper Joe Duffy.
In many cases the angles serve as a notification when time-proven theories apply to ensure no established systems are overlooked. Duffy explains, "Not all (systems) are new in the sense that I've won with these theories for years." He continued, "But I used to have to go over each game report meticulously to methodically track and isolate these treasures." This now outdated method allowed for human error in overlooking when each doctrine applied.
A common theme manifests itself in the newest data acquisition: counterintuitive reasoning. Most bettors strongly prefer betting the starting pitcher who is widely accepted as superior as well as much hotter entering a game. To the contrary, so many angles with the best p-value mandate to invest with a much colder pitcher as a large underdog.
Because the public is the polar opposite and treasures superior and hotter starting pitching, this creates line value unprecedented in any other form of wagering. Succinctly, bookmakers must account for the public's predilection towards betting favorites.
For sharp gamblers, baseball has always had the highest ROI, but the cliché of "no guts, no glory" is a prerequisite. In more straightforward terms, the bettor must be willing to take a significant percentage of underdogs, very much including large ones.
"Our newest inpouring of delineations proves that," Duffy concludes. The fruits of this research is illuminated daily during baseball season with Joe Duffy's Picks at OffshoreInsiders.com.
Duffy offers both short-term and long-term pick packages exclusively at OffshoreInsiders.com