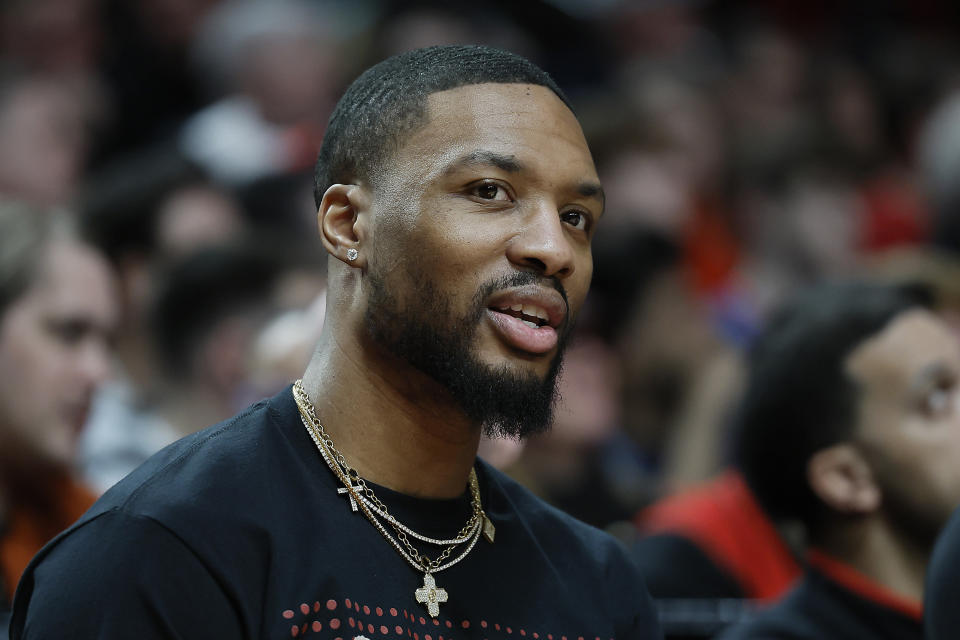 On Wednesday, September 27, the clock finally struck Dame Time.
Damian Lillard is headed to the Milwaukee Bucks, creating a "Big 2" with Giannis Antetokounmpo, and the new NBA Championship favorite.
SportsBetting updated its 2023-24 title odds as soon as the trade news broke, and the Bucks went from having the third-best chances to the favorites.
Here's a breakdown of the NBA Finals odds changes for all of the teams involved in the Damian Lillard blockbuster:
Bucks: +700 to +370
Suns: +800 to +600
Trail Blazers: +1000 to +2000
The best NBA plays in the world have gotten better. More selective outsourced bets this season from Joe Duffy at OffshoreInsiders.com
2023-24 NBA Championship
Milwaukee Bucks +370
Denver Nuggets +500
Boston Celtics +525
Phoenix Suns +600
Los Angeles Lakers +1000
Golden State Warriors +1200
Miami Heat +1600
Los Angeles Clippers +2000
Cleveland Cavaliers +2500
Dallas Mavericks +2500
Memphis Grizzlies +2500
Philadelphia 76ers +2500
Sacramento Kings +4000
New Orleans Pelicans +5000
New York Knicks +5000
Oklahoma City Thunder +6000
Minnesota Timberwolves +7000
Atlanta Hawks +7500
San Antonio Spurs +8000
Brooklyn Nets +10000
Toronto Raptors +10000
Chicago Bulls +12500
Houston Rockets +12500
Indiana Pacers +15000
Orlando Magic +15000
Utah Jazz +15000
Portland Trail Blazers +20000
Detroit Pistons +25000
Washington Wizards +25000
Charlotte Hornets +30000