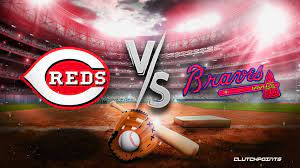 The numbers Joe Duffy is putting up in baseball are insane! Again! All Wise Guys 4 ET or later! Off yet anothet winning night I am 10-3 this season with MLB Wise Guys. 4 winners are of 143 or more and 6 of 120 or more. I am 38-27 all MLB with plus-juice on 19 of the winners. 
Your Grandmaster has both NBA play-in sides plus NBA total. I have 8 MLB led by 3 Wise Guys, all starting after 4 ET! OffshoreInsiders.com
ATLANTA (STRIDER -1.5 -120) Cincinnati (Greene)
Taking advantage of oddsmaker same series adjustments is up 794.53. As is the case with many of our best systems, we take the oddsmakers knowledge and weaponize it against them.