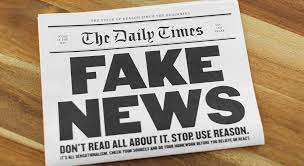 I caught a soundbite promo on BetQL that made me chuckle: "I noticed that teams who play Ohio State this year end up not covering the next week." Surprise, surprise, the same catchy phrase was spouted about the Philadelphia Eagles as. But, hold up, where are the receipts? No data or evidence to back up this fake news. Sorry, buddy, but that "brilliant observation" is just pure fiction.
Um, ATS records in '23 after playing:
OH State 3-3
Eagles 3-3-1
But, it got me thinking, which teams have been slaying and which ones have been slacking at least insofar as how foes do after clashing with them? Let's kick things off with the NFL, and of course, let's keep our focus on ATS records.
Worst records after playing:
Dallas 0-6
Tampa 1-4-1
New Orleans 2-5
Detroit 2-5
Las Vegas 2-5
Best records after playing:
Jacksonville 6-2
Minnesota 5-2
Atlanta 5-2-1
Onward to the college gridiron.
Worst after playing:
UNLV 1-5
Old Dominion 1-5
James Madison 1-5
Clemson 1-5
Best after playing:
Bowling Green 6-0-1
Mississippi 6-0
Utah State 6-1
Charlotte, Iowa State, Northwestern, Tulsa, and Washington State all: 5-1.
The takeaway? Starting with evidence-based data is always a smart move. And that's precisely what you'll find at OffshoreInsiders.com.