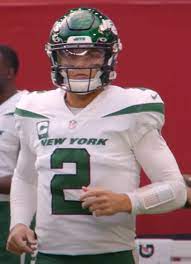 Preseason primer for Hall of Fame game between the NY Jets and Cleveland Browns. NFL handicapping guru Joe Duffy has a full-season pick pack in its final days of a huge discount. EARLY BIRD PRICE. Once preseason starts, will be $1714. Get every Joe Duffy pick, college and NFL, preseason through CFP and Super Bowl, for just $1,549. Again, this is FOOTBALL ONLY PICKS! All at OffshoreInsiders.com
Jets (-2, 33.5) vs. Browns
Browns 5th round rookie QB Dorian Thompson-Robinson expected to play the second half in HOF game. Kellen Mond will start and probably play the first half. Some reports say Joshua Dobbs could get time, but it does look like Dobbs may not play. It is a 3-way battle for 2-3 behind DeShaun Watson. So far, 58 percent of bets on Browns, an incredible 91 percent of cash on them. Yet 63 percent of moneyline bets are on New York with the money split. There is serious action on the under with 75 percent of wagers and 83 percent of handle expecting a lower scoring game than the oddsmakers post.
No. 2 overall draft pick in 2021, QB Zach Wilson will get the start as Aaron Rodgers won't dress. He will have some impressive blockers in front of him with Mekhi Becton expected to play up to 25 snaps. He is 6-7 and making a comeback from an injury. Second and fourth round picks Joe Tippmann and Carter Warren will also be given a chance to prove themselves on the O-line.
Cleveland has a new DC in Jim Shwartz.