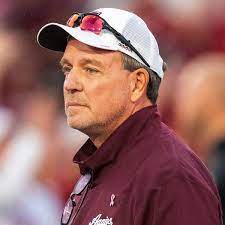 Oddsmakers deem the college football national championship race will be more competitive than in recent seasons thanks to the return to eminence of historic powers. Two conferences, the SEC and Big Ten possess the top four spots. Two-time defending national champion Georgia is the favorite at +250, followed by conference rival Alabama at +550. Ohio State, who took Georgia down to the final play in the national semi-finals is next at +700. The team that has defeated the Buckeyes in consecutive seasons, Michigan is next at +900.
Bovada declares USC is back thanks to the Oklahoma twosome of coach Lincoln Riley and Heisman Trophy winner Caleb Williams. The Trojans also made a splash by adding quarterback whisperer Kliff Kingsbury as their new QB coach. Southern Cal is next at +1200. While Clemson is no longer the annual virtual co-favorites with Alabama, they are strong contenders at +1800.
Will Brian Kelly become the fourth straight LSU coach to win a natty? The Tigers are +1600 to do so this season. Traditional powers Texas, Tennessee, Florida State, and Penn State all are returning to relevance with odds at 20-1 or less.
The best sports handicapper looks at the best dark horses:
Texas A&M +4500: Texas A&M has had some great recruiting years but was a total bust last year. Jimbo Fisher won a national title at Florida State and brought in long-time coach Bobby Petrino to jumpstart the offense. Petrino is a terrible human being, but he knows how to coach. Conner Weigman is a strong QB. Look for Fisher's recruiting to finally pay dividends.
Wisconsin +5500: Luke Fickell has been atop of a lot of coaching wish lists the past two years and he landed in Madison. He dominated the transfer portal, adding depth on both sides of the ball. The defense is top shelf, the offense will be both more aggressive and talented. 
All teams' odds. All odds are based on $100 per bet. Hence +400 is the same is 4-1 and +1200 is the equivalent of 12-1.
Georgia+250
Ohio State+700
Alabama+550
Michigan+900
USC+1200
Clemson+1600
Texas+1800
Tennessee+2000
Florida State+1800
Penn State+2000
LSU+1600
Oregon+2500
Notre Dame+3000
Washington+4000
Oklahoma+4000
TCU+5000
Utah+5000
North Carolina+8000
Texas A&M+4500
Mississippi+8000
UCLA+10000
Kentucky+10000
Auburn+10000
Mississippi State+10000
Wisconsin+5500
Minnesota+10000
Kansas State+15000
Miami Florida+15000
Oregon State+15000
UCF+15000
Florida+15000
Iowa+15000
Louisville+20000
Arkansas+20000
Tulane+20000
South Carolina+12500
Purdue+20000
Illinois+20000
Baylor+20000
Oklahoma State+20000
NC State+25000
Missouri+25000
Michigan State+25000
Iowa State+25000
Pittsburgh+25000
West Virginia+25000
Texas Tech+25000
Nebraska+25000
Syracuse+25000
Virginia Tech+25000
Maryland+25000
Duke+30000
Arizona State+30000
Boise State+30000
Wake Forest+30000
Kansas+30000
Colorado+30000
California+30000
Air Force+40000
Georgia Tech+40000
Memphis+40000
SMU+40000
Washington State+40000
UTSA+40000
BYU+40000
San Jose State+50000
Boston College+50000
East Carolina+50000
Indiana+50000
Fresno State+50000
Virginia+50000
Cincinnati+50000
UAB+50000
James Madison+50000
Liberty+50000
Arizona+50000
Western Kentucky+50000
Houston+50000
Vanderbilt+50000
Coastal Carolina+50000
Troy+90000
Connecticut+90000
Old Dominion+90000
Massachusetts+90000
Kent State+90000
Ball State+90000
Florida International+90000
Navy+90000
Northern Illinois+90000
Stanford+90000
Toledo+90000
Charlotte+90000
Texas State+90000
Appalachian State+90000
Akron+90000
Marshall+90000
Hawaii+90000
Nevada+90000
New Mexico+90000
Army+90000
Wyoming+90000
Southern Mississippi+90000
Arkansas State+90000
UTEP+90000
Buffalo+90000
Miami Ohio+90000
Georgia State+90000
Central Michigan+90000
Temple+90000
Bowling Green+90000
Florida Atlantic+90000
Rice+90000
Georgia Southern+90000
New Mexico State+90000
Colorado State+90000
UL Lafayette+90000
San Diego State+90000
Utah State+90000
UNLV+90000
South Alabama+90000
Western Michigan+90000
Northwestern+90000
North Texas+90000
Eastern Michigan+90000
Ohio+90000
Tulsa+90000
Middle Tennessee+90000
Louisiana Tech+90000
UL Monroe+90000
South Florida+90000
Follow us on Twitter and all socials @OffshoreInsider