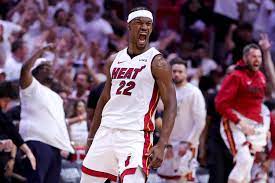 Joe Duffy's Picks yesterday had the Royals in MLB, Celtics and Nuggets NBA led us to a two-sport sweep. Fired up with 2 NHL and an NBA side, plus an MLB Juicy Lucy. Juicy Lucies are either moneyline dogs or runline favorites in which we get at last 140. All the greatness is at OffshoreInsiders.com
Free pick is from the NBA and bet at Bovada on:
Miami-New York UNDER 208.5
When a math total has a large enough difference to the posted total, we use the oddsmakers knowledge against them. Because we store each over and under differently in each sport, the over and under angles will have different records, but in reality one could combine them for an overall record. The under version that takes into account home/road splits goes under at a rate of 395-222-17. We have our larger system based on overall numbers that goes under 1541-1150.