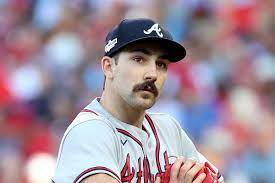 I am 7-1 with Wise Guy plays NBA Wise Guy side, plus 4 MLB led by IL Dog Game of Month.
Told 11 ET or so, will have Derby top 4-5 in order! That's why our famed Derby picks were delayed. Our outsource heard Forte would likely be scratched. Picks posted as soon as I get them! Get the picks now from Grandmaster Sports Handicapper Joe Duffy.
MLB
ATLANTA (STRIDER -1.5 -108) Baltimore (Bradish)
Baltimore has a slightly better record than Atlanta, yet is a massive dog. An angle that says go with the team with the worse record as a substantial favorite is +215.55 units, with the ROI better on runline. When the oddsmakers tell you they are the biggest favorite they have been in some time despite worse record, we have a runline angle with a 10.1 ROI.
Taking advantage of oddsmaker same series adjustments is up almost 800 units. As is the case with many of our best systems, we take the oddsmakers knowledge and weaponize it against them. In this price range, the value is on the runline.
Kyle Bradish has come down to earth, allowing 10 ER last 7 IP. Atlanta has won all six Strider starts as his WHIP is .943 including .737 last three starts with a 1.89 ER.