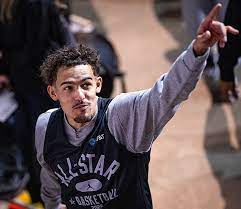 Apparently, Trae Young finally had enough of Nate McMillan and got him fired.
Who will be the next Hawks head man to feel the wrath of the mercurial Young? Or perhaps, from the other side of the coin…could Atlanta ultimately ship away its run-and-gun point man?
SportsBetting has set odds for Young's team at the start of next season, the Hawks next coach and the next NBA coach fired.
Best NBA picks are from Joe Duffy at OffshoreInsiders.com
Trae Young Next Team (If not Hawks)
Miami Heat 4-1
Chicago Bulls 5-1
Dallas Mavericks 6-1
LA Clippers 7-1
LA Lakers 7-1
Boston Celtics 8-1
Washington Wizards 8-1
Denver Nuggets 9-1
Minnesota Timberwolves 9-1
New Orleans Pelicans 12-1
San Antonio Spurs 12-1
Portland Trail Blazers 16-1
Utah Jazz 16-1
Oklahoma City Thunder 18-1
Hawks Next Coach
Quin Snyder 2-1
Charles Lee 3-1
Kenny Atkinson 4-1
Jordi Fernandez 7-1
Mitch Johnson 8-1
Miles Simon 9-1
Sam Cassell 10-1
Frank Vogel 12-1
Jeff Van Gundy 20-1
Stan Van Gundy 25-1
Next Coach Fired
Steven Silas (Rockets) 1-1
Dwayne Casey (Pistons) 3-1
Billy Donovan (Bulls) 5-1
Steve Clifford (Hornets) 5-1
Chauncey Billups (Trail Blazers) 10-1
Nick Nurse (Raptors) 22-1