The 76ers and Nets are off to somewhat predictable inauspicious starts to the 2022-23 NBA regular season.
Both teams are loaded with talent, but piecing the puzzle of success together falls on the shoulders of the head coach. And when the pieces won't fit, the team finds a new puzzle master.
Philadelphia and Brooklyn undoubtedly have short leashes around the necks of Doc Rivers and Steve Nash. The SportsBetting odds reflect that notion as those two have the shortest odds to be the first head coach fired.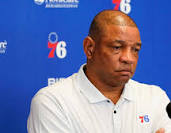 Additionally, there is a trio of Russell Westbrook trade-related props available. The former MVP is a heavy favorite to be dealt this season, and the Pacers top the list of potential destinations.
Russell Westbrook Next Team
Indiana Pacers 3-2
Charlotte Hornets 2-1
San Antonio Spurs 3-1
Utah Jazz 6-1
New Orleans Pelicans 8-1
Phoenix Suns 10-1
Brooklyn Nets 12-1
Will Russell Westbrook be traded during the season?
Yes -600
No +350
Will Russell Westbrook be traded by Thanksgiving?
Yes -120
No -120
First NBA Coach Fired
Doc Rivers (76ers) 2-1
Steve Nash (Nets) 3-1
Dwane Casey (Pistons) 10-1
Darvin Ham (Lakers) 12-1
Stephen Silas (Rockets) 12-1
Tom Thibodeau (Knicks) 12-1
Nate McMillan (Hawks) 14-1
Billy Donovan (Bulls) 20-1
Wes Unseld Jr. (Wizards) 20-1
Chauncy Billups (Trail Blazers) 25-1
Mark Daigneault (Thunder) 25-1
Joe Mazzulla (Celtics) 50-1
Michael Malone (Nuggets) 50-1
Steve Clifford (Hornets) 50-1
Chris Finch (Timberwolves) 66-1
J.B. Bickerstaff (Cavaliers) 66-1
Jamahl Mosley (Magic) 66-1
Tyronn Lue (Clippers) 66-1
Mike Brown (Kings) 80-1
Willie Green (Pelicans) 80-1
Jason Kidd (Mavericks) 100-1
Mike Budenholzer (Bucks) 100-1
Monty Williams (Suns) 100-1
Nick Nurse (Raptors) 100-1
Rick Carlisle (Pacers) 100-1
Erik Spoelstra (Heat) 125-1
Taylor Jenkins (Grizzlies) 125-1
Will Hardy (Jazz) 125-1
Gregg Popovich (Spurs) 150-1
Steve Kerr (Warriors) 150-1
Get intel like this every day on OffshoreInsiders.com